Get Your Heart Checked Today.
---
All of our Screening includes 2 specialist consultations
pre-assessment consultation
medical report review
Request for a same-day# consultation with our heart specialist.
#Same-day consultation by request only.
Book an Appointment Today
The Essential Heart Care covers the basic tests to let you know about your general heart health.
Medical Assessment
Consultation with Cardiologist
Medical history & risk profile screening
Physical Examination
Height & Weight
Blood Pressure Reading
Review and Report
Heart Assessment
12-Lead Electro-cardiogram (ECG)
Treadmill Stress Test

$508 nett
Includes 2 Specialist Consultations
(Pre-assessment & Medical Report Review)
Blood Analysis
Blood Analysis
Haematology
Kidney Function Test
Diabetic Panel
Thyroid Profile
Urine Analysis
Liver Function Test
Bone/Joint Profile
Lipid/Cardiac Risk Profile
Others
Lipid/Cardiac Risk Profile
Haematology
Kidney Function Test
Urea
Creatinine
Sodium
Potassium
Chloride
Diabetic Panel
Thyroid Profile
Free T4 (FT4)
Thyroid Stimulating Hormone (TSH)
Urine Analysis
Urine Microalbumin
Urine Creatinine
Urine Microalbumin/Creatinine Ratio
Urine FEME
Liver Function Test
Bilirubin
Protein
Albumin
Globulin
A/G Ratio
ALT/SGPT
AST/SGOT
Alkaline Phosphatase
GGT
LDH
Bone/Joint Profile
Calcium
Phosphate
Uric Acid
Lipid/Cardiac Risk Profile
Total Cholesterol
Cholesterol HDL
Cholesterol LDL
Chol Total/HDL Ratio
Triglycerides
wr C-Reactive Protein (wr-CRP)
Others
*All screening packages include 2 Specialist Consultations (pre-assessment & medical report review)
---
Preparing for Your Heart Screening
As fasting is required for the blood test, please abstain from food and drinks for at least 6-8 hours before your scheduled appointment. Sips of plain water are allowed.
Please bring along sports attire for cardiac evaluation purposes. This includes sports shoes and socks.
For your comfort and convenience at the medical examination, it is advisable to wear a 2-piece outfit.
Book an Appointment Today
Frequently Asked Questions (FAQs)
Why do I need a Treadmill Stress Test?

What is 2D Echo?

Why should I consider CT Coronary Angiogram?

What is Lipid Profile?
Why do I need a Treadmill Stress Test?
Also known as the Cardiac Stress Test, the Treadmill Stress Test is carried out to diagnose possible heart-related causes of complaints such as chest pain, shortness of breath or light-headedness. This test observes and measures the heart's response to different levels of exertion during exercise.
What to expect
You will be hooked up to various monitoring devices and will be required to walk and/or run on a treadmill as the speed and angle of inclination are gradually increased. The test will take about ± 30 minutes (including the preparation and recovery).
Also known as Echocardiogram or Cardiac Echo. This is a painless scan which uses ultrasound waves to create moving images of the heart chambers, valves, walls and blood vessels attached to the heart. This allows for doctors to examine the heart structure and functionality such as pumping of the heart muscle and opening and closing of valves.
What to expect
A transducer is applied to your skin over the chest area, producing sound waves that 'echo' back and are displayed as images on a monitor. The scan takes about 30 minutes.
View an animated illustration of an echocardiogram here
Source: Heath and Beauty
Why should I consider CT Coronary Angiogram?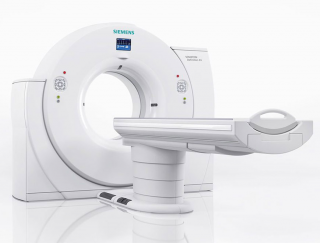 This non-invasive imaging procedure detects problems in the important blood vessels that supply blood to the heart muscles. It is chiefly used to diagnose the existence of coronary artery disease, also known as atherosclerosis, which is a narrowing or blockage of the arteries due to the presence of fatty or calcium deposits.
What to expect
A dye will be injected into your arm through intraveneous (IV) drip, allowing arteries to be visible on X-ray. Electrodes will then be placed on your chest to monitor heart rate. A CT scanner will then capture cross-sectional images of your heart for further analysis. The test may take approximately an hour.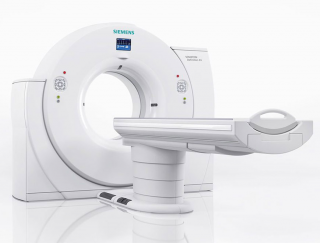 Lipid Profile or also commonly known as Cholesterol Test, measures the amounts of total cholesterol, high-density lipoprotein (HDL), low-density lipoprotein (LDL) and triglycerides (fat) in the blood. High cholesterol levels can increase the risk of coronary artery disease, heart disease and stroke.
What to expect
You are required to fast for 8 hours before taking a cholesterol test. A blood sample will be drawn and analysed for cholesterol levels.
Type of service

Surgery

Cost of service

Starting from $2800